His Jesusness Shuttlesworthness comes out of blogging retirement to write this post about how Chicago Sports may be on the cusp of
3 championships. Seriously, I received this message from him as a precursor to the post: "I was just upset about some haters I heard last night that werent willing to do anything we could for Amare, Boldin, and Peavy. We could be at the beginning of a historic transformation in Chicago sports history, a chance to change everything for the better."
We've seen wild trade rumors and stingy front offices (ahem, the Bears, ahem) in Chicago for too long. However, speaking as a true sucker, I'd be willing to excuse a recent past full of poor risk management, regrettable drafting, and too many generally unfathomable personnel decisions… if over the course of the next couple of weeks, Jim Hendry, John Paxson, and Jerry Angelo can muster up our capable dollar and some inspiring courage to acquire Jake Peavy, Amare Stoudemire, and Anquan Boldin. I would call this my thesis. A fairly provocative if, then. Now, before you begin to criticize such a conclusion, let me present to you some premises. Lead by the Bulls' approaching trade deadline (Feb. 19), the big three Windy City franchises (sorry Sox fans) have a chance to turn all their fortunes around…in a hurry.
First, the Bears. The most common, erroneous, and frustrating counterargument to chasing Boldin- "he's a hothead…a baby...a poison." Fall back ignorance. Before the 07-08 season, the offense voted him captain. Fitz loves him. So you don't know shit. What we do know, however, is undeniable. Quickest player in NFL history to 400 receptions. Most receptions in the first 25 games of an NFL career. Perennial YAC leader. Among the best blocking wideouts in the league. Why not? Why not take a chance on Boldin? It's not like we can get much worse than what we've got, right? Well, let's agree wide receiver is a draft priority- at the least. So would you be opposed to giving up a 1st and 3rd round draft pick, with Earl Bennett packaged? Of course not. How could you? Marcus Robinson was our last league-leading wideout (wow, that's embarrassing) and we haven't had great success in that department of the draft since (ex. David Terrell, Mark Bradley, Bobby Wade, David Terrell, and so on…) Let's chase Boldin! After all, he's got 2 years left on his contract and he is only getting paid half a million dollars more annually than fucking Marty Booker! Boldin has a chance to be one of the league's best, if you don't already consider him in that echelon. At age 28, he's got a lot of career left and you know he's been yearning to show what he can be as a No. 1 target.
Next, the Cubs. This might be the most obvious. Here's a resume to ease the uncertainty: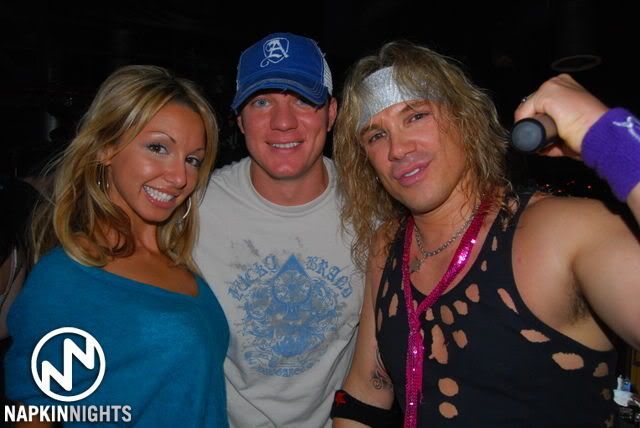 Youngest pitcher to win the ERA title since Dwight Gooden, captain for Team USA at the WBC, the pitching triple crown winner in 2007 (one of only 8 in history), unanimous CY Young winner in the same year, and so on… In my not qualified to comment opinion, the best NL pitcher, second only to Johan Santana. Look at the numbers! How can you fight that? Padres GM Kevin Towers has even said he needs to trade Peavy before the spring. Without much doubt, the Chicago Cubs rotation would be the league's best heading into the 2009 campaign. Imagine. Peavy takes the ball from Zambrano. Harden on the bump after Peavy. Dempster every 4th game. You'd have to at least project dominance. And if it comes to this, wouldn't you swap Dempster with Peavy in the blink of an eye?
Finally, our beloved Bulls- only days from the trade deadline. Everyone has been talking about this. Suns management has been hinting towards it. Chad Ford has been skewing, overhyping,
and plotting it. The best part- it all makes perfect sense for us. The Bulls have all the pieces. Two expiring contracts with Gooden and Ced Simmons, Steve Kerr's wet dream in the form of Kirk Hinrich, and the deceiving upside of an athlete (Tyrus) and a game-changing defender (Thabo). Paxson needs to be ready and willing to deal all of these pieces. Moreover, he can't fall into old patterns by stubbornly protecting Deng and even Gordon.
I love dreaming. And while the above hype might forever remain a dream, it is our job as fans to get worked up about it. I ask you to angrily reject the alternative future. Envision us without Boldin- trying to establish a title competitor with an Orton-Lloyd headliner. Envision us without Amare- more of the same frontcourt disaster. Envision us without Peavy- a pitching gem short from an expectedly competitive NL Central title and an inexplicably squandered chance at the most prolific assembly of talented right-handers in the modern era of baseball.
Let's band together. Yell at our neighbors. Donate facebook statuses. Overhype as much as possible. Then when it's all lurking on the horizon, close our eyes. And if we wake up to a dream deferred…its management's head! We'll have already lost Paxson's balls.