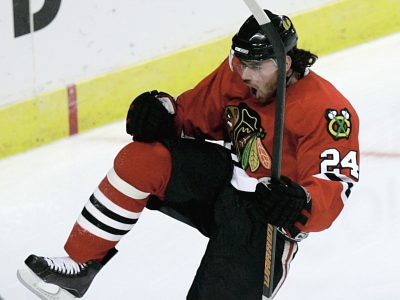 When Martin Havlat scored the only goal of the night in a 4-1 loss for the Blackhawks last night, a lucky fan won a million dollars.
A promotion by the Illinois Lottery gives a million bucks to one lucky fan when the Blackhawks score a goal with exactly ten minutes remaining in the second period. Last night Havlat hit it on the dot and the lottery folks took a hit.
It was funny for me because of a discussion we had with some fans around us at Friday's Hawks game. Some wondered if the giveaway was for a goal during the entire 10th minute of the period, and remarked that it was "impossible" to win the prize. I remarked that they were giving away $1 million, not a cup of coffee.
Turns out it wasn't that impossible after all. The lucky winner got the chance to thank Havlat outside the locker room after the game and the Blackhawks plan on introducing the winner before Wednesday's game against St. Louis.