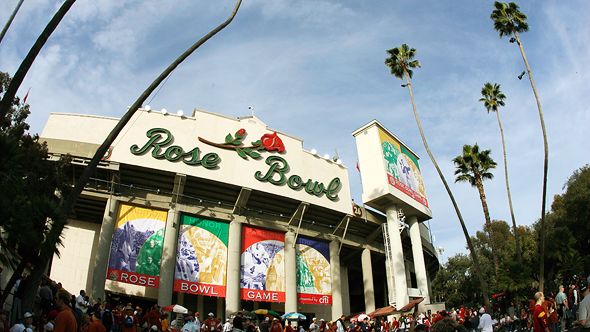 This is it for the Big Ten. The long, at times boring, occasionally exciting, a couple times shocking season is drawing to a close. I'll get unnecessarily nostalgic in the recap next week, but what will this last week hold for us? For one thing, we finally know what each of these teams is all about. Penn State and Ohio State rule the conference this year, while Michigan State has managed to not screw up their shot at taking down Penn State for a share of the title. There is a middle group including Northwestern, Iowa, with Illinois, Wisconsin, and Minnesota confusing the hell out of everyone, then Michigan, Purdue and Indiana just lose a lot. And this is tough to say:
The game of the week has to be Penn State and Michigan State. I'll probably jinx the Nittany Lions by saying this, but until Michigan State in 2008 I've never seen a team accomplish so little and have a chance at an outright Big Ten Title in the last week of the season. They lost to a mediocre Cal team in the first week of the season and got blown out at home against Ohio State. They have zero impressive wins, but with just one they can win a share of the conference championship. The key to this game will be Javon Ringer vs the
world
Penn State defense. PSU is 10th in the nation against the run and the Spartans won't be able to beat them without Ringer going for at least 100. For Penn State, Daryll Clark has to take care of the ball and put Derrick Williams and Evan Royster in positions to make big plays. I don't believe that Michigan State has ever won in Beaver Stadium, so they'll look to break that trend along with their 10 game losing streak against ranked opponents. The game starts at 2:30 CST.
I can hardly believe that Ohio State - Michigan isn't the premier game of the weekend in the Big Ten. Regardless of the hype, this Jim Tressel said this is the most important game and the most important goal of the season for Ohio State. The Bucks have a chance to win their fifth straight game over Michigan, which would be the longest streak over the Wolverines in Ohio State history. It looked pretty likely throughout the year that it would be an easy win for OSU, but this week has made it look like a lock. Michigan will be without QB Steven Threet, RB Sam McGuffie, RT Steve Schilling, and still missing all their good offensive players ever and their defense's collective brain/self esteem. Terrelle Pryor throws the ball about 15 times per start, but he might not need to throw once to win. Key match-up is Pryor/Wells against tripping over their own feet. Michigan - Ohio State starts at 11:00.
Illinois travels to Northwestern Saturday and will try to become bowl eligible. Hey, guess what the key to the game is...Juice Williams vs. turnovers! The Illini certainly have the talent to beat Northwestern, but the Cats have shown great mental toughness this year and have a great chance to win at home.
Minnesota hosts Iowa in a battle of teams going in opposite directions. Shonn Greene will have a chance to set Iowa's single season rushing record, and probably will.
Wisconsin takes on Cal Poly (wooo!) and Indiana and Purdue face-off in a game someone has to win. Let's go to the picks:
Indiana 24 -
Purdue
31
Cal Poly 10 -
Wisconsin
38
Iowa
27 - Minnesota 13
Illinois 27 -
Northwestern
28
Michigan 10 -
Ohio State
27
Michigan State 13 -
Penn State
28